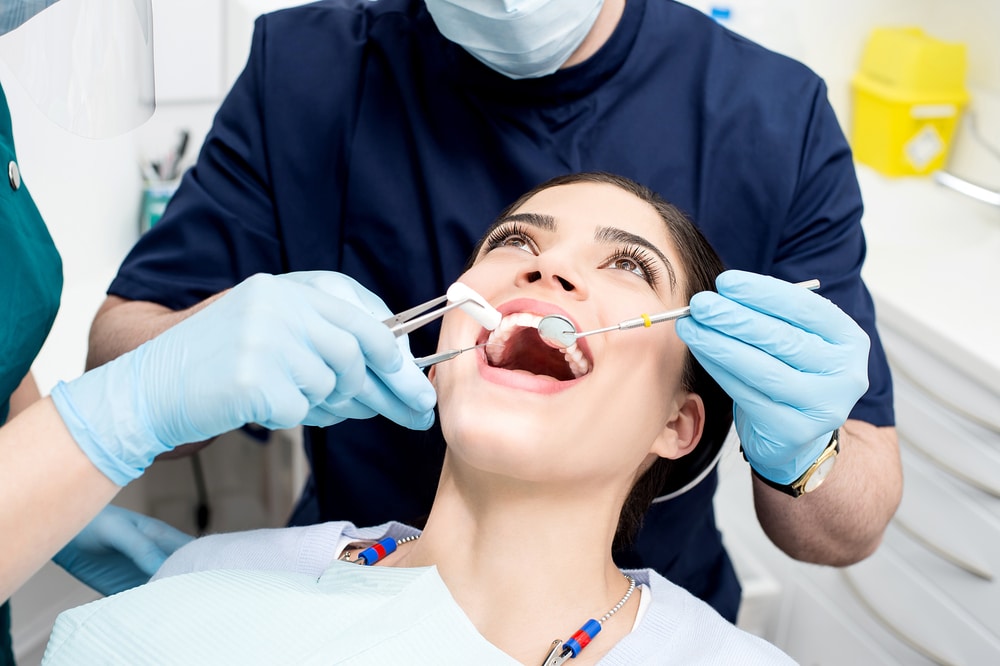 Are you looking for gentle,high-quality wisdom tooth removal in San Antonio, Texas? If so, look no further. At Nautical Dental, we offer exceptional wisdom tooth removals that'll keep your smile happy and healthy for years to come. 
What is a Wisdom Tooth Removal?
Wisdom tooth removal is an oral surgical procedure that removes one or more wisdom teeth. Everyone has four wisdom teeth at the back of the mouth. Typically it's best to remove all four teeth at once during surgery. Generally, a wisdom tooth removal lasts 40-90 minutes. We remove wisdom teeth to prevent complications such as overcrowding, cavities, and jaw disorders. 
Benefits of a Wisdom Tooth Removal:
Removing one's wisdom teeth comes with a host of advantages: 
Prevent damage to nearby teeth.

Wisdom teeth can create a tight space that can wear down the enamel of nearby teeth and damage roots, leaving other teeth more prone to infection. 

Lessen orofacial pain.

With alleviated pressure and less gum sensitivity, tooth removal gives your teeth- and face- more space to relax. Wisdom teeth removal prevents future headaches, jaw damage, and cavities.

 
Improve oral health.

Wisdom teeth are hard to clean, and crowding can result in orthodontic problems down the road. 

Prevent abscesses, tumors, and jaw disorders.

Wisdom teeth provide a fertile area for oral bacteria to feed. Over time, these germs can develop into cysts and tumors or weaken the jawbone. In cases of an infected jaw bone, TMJ treatment will be necessary.
Do's and Dont's Before and After Wisdom Tooth Removal
As wisdom tooth removal is oral surgery, follow these guidelines for the best results:
Before Wisdom Tooth Removal: 
Don't eat or drink before the surgery.

Ideally, abstain from food starting the midnight before treatment. Because we use anesthesia, your stomach must be empty before removing wisdom teeth. This will prevent nausea and safeguard against complications. 

Don't smoke or use alcohol.

Twelve hours before surgery, abstain from all alcohol, smoking, and tobacco products. 

Don't wear contacts.

Opt for glasses instead. 

Stock up on food before.

You may not be able to leave the house for a few days after treatment, so make sure you have all your necessities. 

Sleep well.

Give yourself an extra hour of sleep the night before and arrive at our office well-rested. 

Arrive early.

Fill out last-minute paperwork, ask questions, and don't be in a rush. 
After Wisdom Tooth Removal:
Don't use alcohol or cigarettes.

Alcohol and smoking can hinder your body's healing process and cause dry sockets. Avoid these products for at least 7-10 days following treatment. 

Don't use straws.

Straw usage can put pressure on your sockets and dry them. This also means no spitting or sucking for 7-10 days after treatment. 

Don't eat solid foods.

Avoid popcorn, potato chips, and hard, crunchy foods for at least a week. 

Don't drink hot or carbonated drinks.

Avoid sodas, hot coffee, and hot teas for 24-48 hours after wisdom tooth extraction. Instead, go for a cold coffee or iced tea. 

Prepare a way home.

You may be woozy from the anesthesia and in no condition to drive! Have a friend or family member pick you up after treatment. 
Is Wisdom Tooth Removal Safe?
Yes! Removing wisdom teeth is a safe and standard procedure. With over five million wisdom teeth removed each year, wisdom teeth removal has never been safer. As with all oral surgeries, there are rare side effects, such as swelling, trismus (limited mouth opening), dry sockets, or infections. 
Wisdom Tooth Removal in San Antonio, Texas
At Nautical Dental, removing wisdom teeth has never been easier. Our dentist, Dr. Eric Cornelius, has decades of experience and has helped thousands of patients like you. Backed by an exceptional team, you'll leave our office with a brighter, healthier smile every time.