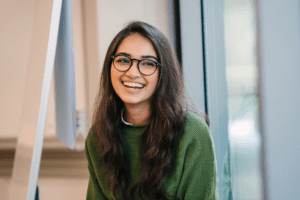 Keeping a bright, white smile can be tricky, even with excellent oral hygiene. Your teeth are easily stained and can become dull over time, losing that youthful glow. While many products claim to whiten teeth, many have disappointing results. As part of our cosmetic dental treatments in San Antonio, Texas, at Nautical Dental, we can safely help you get the white smile you desire with our effective professional teeth whitening services.
How do Teeth Become Stained?
Teeth are porous and are hard to keep a bright white when you enjoy certain foods, beverages, and nicotine products. Nicotine is well-known for yellowing teeth, but coffee, tea, red wines, and dark-colored foods can also change the color of your teeth. Professional teeth whitening can erase these stains, giving you a smile that looks healthy. For some, whitening their smile can make them appear younger. Everyone looks better with a bright smile, and we can help get your smile shades whiter in less time than any over-the-counter product.
Teeth Whitening 
If you are looking to achieve a beautiful, white smile, look no further than Nautical Dental. At our dental office, Dr. Cornelius offers both in-house and take-home teeth whitening solutions. We have options for sensitive teeth and busy lifestyles. Call us today to schedule your consultation to start your journey to a whiter brighter smile.
Take Home Whitening
One of our dental assistants will take an impression of your smile.
We will fabricate your custom whitening tray. A whitening tray appears similar to a retainer; however, it is more flexible around each tooth, allowing the bleaching solution to cover the teeth. When you are ready to whiten your teeth at home, you will apply the prescription strength bleach that you received with your bleaching trays and begin the process of whitening within the comfort of your home.
Once placed on your teeth, you will sit with the whitening solution for a set amount of time that has been instructed to you during your visit in our office. With you new bleaching trays, you should be able to enjoy many years of bleaching with your custom bleaching trays from the comfort of your home.
Your smile will appear up to a few shades lighter. If you desire an even whiter smile, you can come back to Nautical Dental for additional in-house whitening options or additional tubes of bleaching gel. Have sensitive teeth? We have options for that as well! Just call our office today and schedule your consultation to begin your journey to a brighter, whiter smile!
What is the Difference Between In-Office and At-Home Whitening?
At Nautical Dental, we do not recommend patients use over-the-counter whitening products to whiten their teeth. Often these products are not as effective. Not only can patients spend excess money on these products, but they can also damage their teeth and gums if their smile is not healthy enough for whitening. At Nautical Dental, Dr. Cornelius will examine your smile before a whitening procedure. He does this to ensure your smile is healthy enough to undergo whitening.
Additionally, Dr. Cornelius uses custom-fit whitening trays to brighten your smile rather than one-size-fits-all trays from over-the-counter products. Lastly, Dr. Cornelius utilizes professional strength bleach to whiten your smile. Using this type of bleach means that Dr. Cornelius can help you achieve your dream smile faster. 
Can Anyone Undergo Teeth Whitening?
If you have a healthy smile, it may be safe for you to undergo teeth whitening. However, it is essential to remember that the bleaching process in teeth whitening is intense and harmful to weakened teeth. Before undergoing teeth whitening with Dr. Cornelius or an over-the-counter product, we recommend that you visit our office for a dental exam. Dr. Cornelius can confirm that your smile is healthy enough to undergo whitening. 
Do you have an event, interview, or special occasion coming up where you want to look your best? Contact us today to find out more about our professional teeth whitening options. You can have a youthful, beautiful smile that will be stunning for your event and continue looking great. You deserve to look your best, and a bright smile can help. Schedule your appointment today.