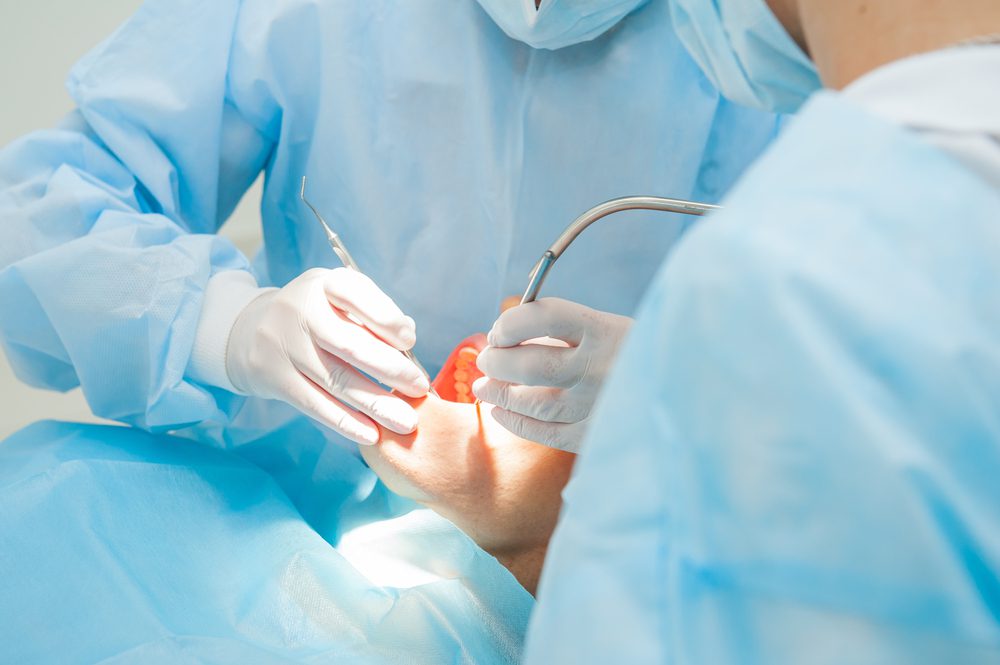 Do you need a bone graft? We can provide bone grafting in Uptown San Antonio TX. It is a surgical procedure that helps to restore and regenerate bone in areas where it has been lost or damaged. It can be an effective way to improve your oral health and smile.
We want you to have the best possible experience when you come to see us at Nautical Dental, so we offer a variety of comfortable options for our patients. We know that each person's needs are different, so we will carefully work to understand your dental goals while we develop a customized treatment plan for you.
What is Bone Grafting?
Bone grafting can help improve your oral health and quality of life. It is a surgical procedure that we use to replace missing bone in the jaw. It involves using donor bone to replace or repair damaged or missing bone. The donor bone can come from the patient. In some cases, we may use artificial bone products. We often perform bone grafting to improve the strength and support of bones and promote healing and regeneration. Bone grafting is a highly specialized surgery that should only be performed by a trained and experienced specialist such as Dr. Eric Cornelius. It is a complex surgery with a high success rate.
Who Needs Bone Grafting?
We often recommend bone grafting for people who have lost teeth due to gum disease, infection, or injury. And we use bone grafting to prepare the jaw for dental implants.
What is the Procedure?
Bone grafting is a minimally invasive surgery that we typically perform in our office. First, we will numb the area to ensure your comfort. Next, we will make a small incision to access the bone in the gums. We place the donor or artificial bone product in the area. We may sometimes use a metal mesh to support the graft. The incision will be closed with sutures. The surgery usually takes about two hours.
What Can I Expect for Recovery?
Recovery time varies depending on the type of bone graft performed. Recovery from bone grafting surgery is typically relatively quick and easy. Most people feel well enough to return to normal activities within a few days. It is essential to follow all of the instructions we will provide you for care and recovery. These instructions will help ensure the best possible outcome.
What Are the Benefits of Bone Grafting?
Bone grafting in Uptown San Antonio TX can make it possible to have dental implants. Bone grafting can also help to prevent further bone loss in the jaw.
What Are the Risks of Bone Grafting?
As with any surgery, there are some risks associated with bone grafting. These risks include infection, bleeding, and soreness. Most people experience only mild discomfort after the surgery and make a full recovery.
How Much Does Bone Grafting Cost?
Bone grafting is often covered by dental insurance. The cost of the procedure will vary depending on the type of bone graft performed. We will provide helpful cost estimates of your procedure during your consultation and after a complete evaluation of your dental structure.
To help you cover the costs of your care, Nautical Dental accepts all PPO insurance plans. We also partner with CareCredit to provide you with a financing option for your work.
Bone grafting is a surgical procedure used for dental procedures, such as implant placement. Bone grafting is generally considered a safe and effective procedure with minimal risks.
If you are considering bone grafting, contact our office to schedule a consultation with Dr. Eric Cornelius. We will be happy to answer any questions you may have and help you decide if this procedure is right for you.