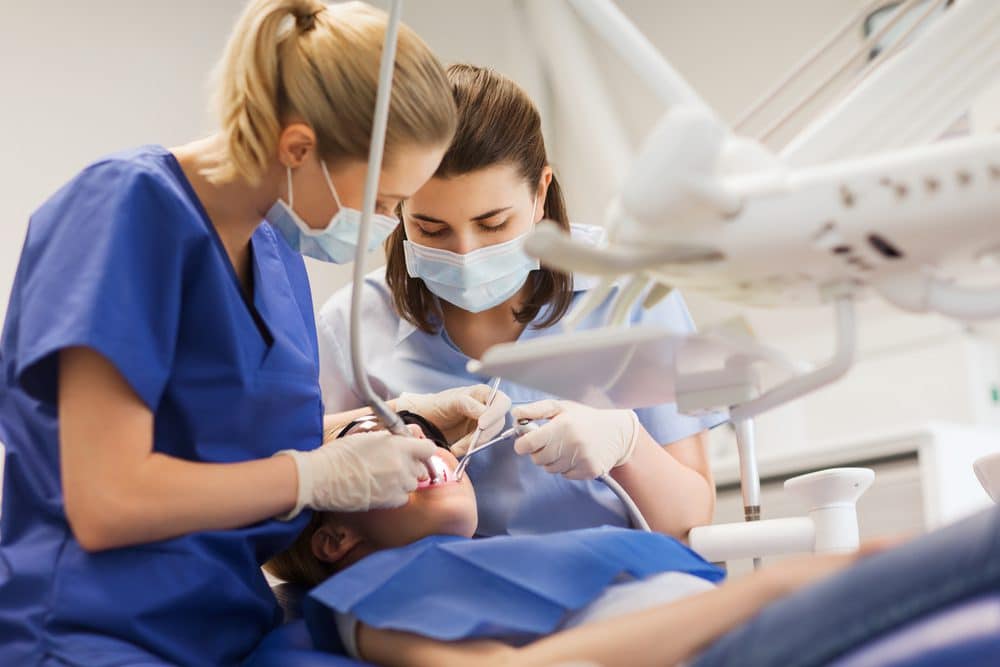 Are you experiencing pain in your mouth? Oral surgery is a great option to relieve pain and improve oral health. Dr. Eric Cornelius is a highly trained oral surgeon and can help you get the relief you need with an oral surgery in Uptown San Antonio TX. 
You don't have to suffer any longer – call us today for an appointment! We offer a variety of procedures, so we are sure to have one that is right for you.
What is Oral Surgery? 
Oral surgery is a dental procedure used to treat various oral health problems. Dr. Eric Cornelius is trained to perform various procedures, including wisdom tooth removal, dental implants, and tooth extractions in San Antonio, Texas. Oral surgery often requires anesthesia, and patients may experience discomfort during and after the procedure. However, most oral surgery procedures are relatively safe and effective. With proper care, patients can typically recover quickly.
What Can Oral Surgery Treat?
We can use oral surgery to treat a wide range of dental problems, including tooth decay, gum disease, and even cancer. We can also use oral surgery to improve a person's appearance by correcting congenital disabilities or improving teeth alignment. If you need oral surgery, Nautical Dental can perform many procedures in our state-of-the-art San Antonio TX, facility.
What is the Oral Surgery Procedure Like?
Oral surgery may require general anesthesia or local anesthesia, which numbs the area around the mouth. Most oral surgery procedures are outpatient, meaning patients can return home the same day. Oral surgery patients typically experience minimal pain and swelling following the process.
What are Some Common Procedures?
Some standard oral surgery procedures include:
What Should I Do After Oral Surgery?
Oral surgery patients should follow the post-operative instructions provided by our team to ensure a speedy recovery. These instructions may include taking pain medication, using ice packs, and avoiding strenuous activity. Patients should also avoid drinking alcohol or smoking cigarettes for at least 24 hours after oral surgery.
What is Recovery Like After Oral Surgery?
Some patients experience minimal pain and swelling after oral surgery. Recovery times vary depending on the procedure that we perform. For example, patients with wisdom teeth removed may experience swelling for a few days after the procedure. However, most patients feel well enough to return to work or school within a few days.
Oral Surgery in Uptown San Antonio TX
Please request an appointment on our website today! Nautical Dental looks forward to helping you feel better soon.
We can treat various dental issues such as wisdom teeth removal, implants, cavities, and more. If you are experiencing pain or discomfort in your oral cavity or facial region and would like to explore your options for treatment, we are here for you in Uptown, San Antonio. Our team will work with you to develop a personalized treatment plan that meets your needs.