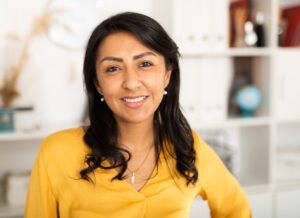 Orthodontics is a branch of dentistry that handles teeth alignment, jaw structure, and oral anatomy. At Nautical Dental, we've dedicated our craft to ensuring the highest orthodontic care available. Our dentist, Dr. Eric Cornelius, holds an extensive background and is aided by a professional team. With medical-grade equipment and a passion for dentistry, Nautical Dental provides orthodontics in San Antonio, Texas.
Schedule an appointment and get started today. 
What is Orthodontics? 
Orthodontics springs from Greek, meaning "straight teeth." orthodontists are dentists who have undergone additional training to provide orthodontic treatments such as straightening teeth, offering TMJ relief, and managing mouth position. Orthodontic dentistry can sometimes overlaps cosmetic dentistry. However, orthodontics specializes more in tooth, bone, and jaw structure. 
What Orthodontic Treatments do we Offer?
At Nautical Dental, we provide a wide array of treatments to cover all your dental needs:
Metal Braces.

Traditional metal braces have been around since 1819, and for a good reason. Because metal braces are durable and practical, they are among the most common orthodontic treatment. A long-time family favorite, metal braces can align even severely crooked teeth. 

Ceramic Braces.

Ceramic braces are the same as metal bra ces, except we construct them with transparent or tooth-colored ceramic. With ceramic braces, you don't need to worry about your braces sticking out in family photos- because they blend in so well with your smile, you'll hardly realize they're there. 

ClearCorrect Aligners.

ClearCorrect offers a simple, modern, and practically invisible method to straighten your smile! Our ClearCorrect aligners are similar to Invisalign, except they're thinner and less intrusive. Because our aligners are removable, you can take them off while eating food or brushing your teeth- resulting in a higher level of oral hygiene. 
The Benefits of Orthodontics:
Orthodontics host a wide variety of advantages to making you look- and feel- fantastic.
Look fantastic.

Orthodontics makes you look great. With a straight, white smile, anything is possible. Attractive people are more likely to get raises and are seen as more intelligent. Orthodontics is a valuable ally if you want to get married, stun the corporate world, or increase self-esteem. 

Improved oral health.

Straight teeth are easier to clean and floss. In the long run, orthodontics increases oral health, prevents further problems, and makes brushing a straightforward activity. 

Fix your bite.

Overbites and underbites are a thing of the past with orthodontics. Our braces and ClearCorrect treatments offer an effective, resilient solution for all your dental needs. 

Upgrade your speech.

Crooked, overlapping teeth can sabotage your speech. Because crooked teeth can cause lisps, we recommend orthodontics to anyone looking to improve their speech.

 
Effective and safe.

Orthodontics offers a practical, secure method of straightening teeth and improving bone structure. Our orthodontic treatments are minimally invasive and have an excellent success rate. At Nautical Dental, your teeth are in good hands.

 
Boost self-confidence.

It's easy to feel good when you look good! Give yourself the gift of self-assurance, and rock the world with a smile that's easy to share. 
Is Orthodontics Safe?
Yes! Orthodontics is a branch of dentistry that focuses on non-intrusive ways to straighten your smile. We follow every precaution to give you the best chances of success. Ultimately, our braces and ClearCorrect treatments are removable should any issues arise. 
Orthodontics in San Antonio, Texas
A straight smile has never been more rewarding. Dr. Eric Corenelius and our team of experts understand how a beautiful smile can change your life- and we want to help you! At Nautical Dental, we provide several treatments to give you a smile that will stun the world. Schedule an appointment here to begin your journey.