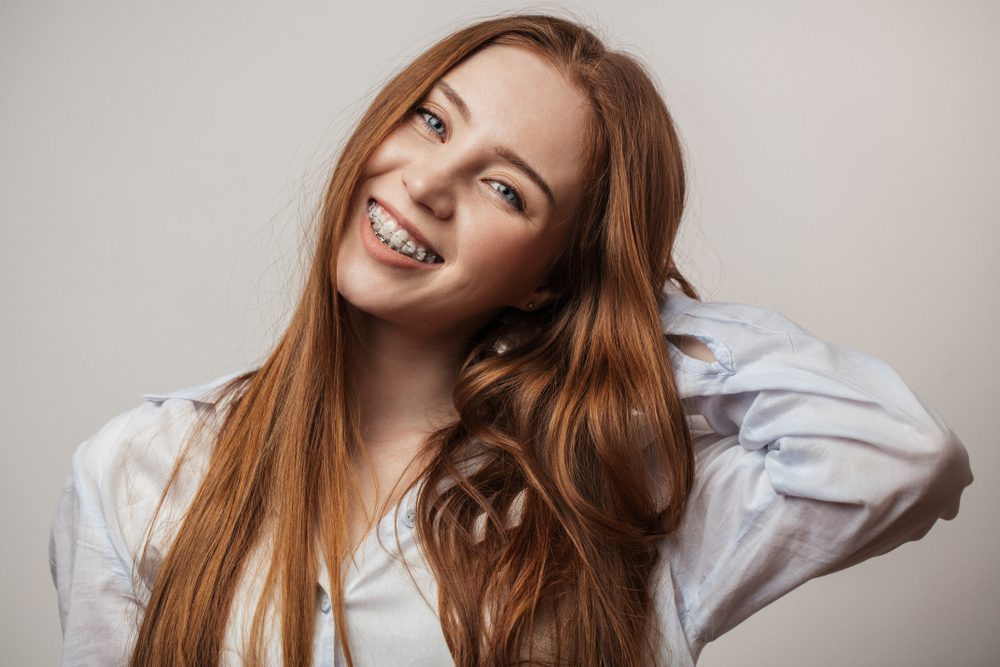 If you are looking for a discrete way to straighten your teeth, look no further than ceramic braces. At Nautical Dental and Braces, a local San Antonio dental office, Dr. Cornelius offers several types of orthodontic options. One of these options is ceramic braces. This orthodontic treatment has transformed the health and appearance of many patients' teeth in the San Antonio area. 
What are Ceramic Braces?
Many patients say that they are the discrete form of traditional metal braces. They follow the classic style with brackets on each tooth and an archwire connecting the teeth. The archwire is tightened during each dental visit, which straightens the teeth. The most significant difference between ceramic braces and traditional metal braces is the material they are made out of. They are made of tooth-colored brackets that blend in with your teeth, while metal braces are made with a silver medal. Some patients prefer ceramic braces because they are more discrete than traditional braces. 
How are They Placed?
They are placed similarly to the way we place traditional metal braces:
Dr. Cornelius will invite you to the office for a consultation. During the consultation, he will examine your teeth, take lots of photos, perform a CBCT (3D imaging) , and take a digital scan of your teeth.

On your next visit he will place the braces. Your dentist will place a ceramic bracket on each tooth with a bonding gel.

An archwire will connect each frame.
Dr. Cornelius will tighten the archwire over the next few months to years. Each time the archwire is tightened, your teeth are straightened more. Dr. Cornelis can also use other dental appliances like spacers and palate expanders to help you achieve your dream smile. 
How to Care for Ceramic Braces
The care for ceramic braces is the same as traditional metal braces. Patients should brush their teeth multiple times per day with braces. Mounts make it easier for food and debris to get stuck between the teeth and brackets, leading to a higher risk of dental decay. Patients should use low-abrasive, fluoridated toothpaste with a soft bristle toothbrush to brush their teeth. Additionally, patients should take extra time to floss between their teeth and brackets. Some people have found that using a water flosser or pick is more accessible than traditional floss. 
Advantages of Ceramic Braces
The advantages are their discrete appearance. Many patients in San Antonio have used them to achieve their dream smile. 
Discrete Appearance.

Suppose you want a more discrete way to straighten your teeth but still want the advantages of traditional metal braces. Consider ceramic braces. They are often clear or use tooth-colored brackets that blend into your natural teeth. 

More Comfortable.

Some patients say that they are more comfortable than traditional metal braces. With traditional metal braces, patients often have sores in their mouth from the metal rubbing on their soft tissue. Ceramic braces are not made with metal and thus do not cause these sores. Additionally, patients with ceramic braces do not have to carry around wax to place on the braces to prevent discomfort. 

More Complex Treatments.

Choosing them over clear aligners is that ceramic braces can treat complex cases like traditional metal braces. Patients that have severe overbites, underbites, gapped teeth, or turned teeth can benefit from the strength of ceramic braces. 
Ceramic braces can be the treatment option to help you achieve your dream smile discreetly. For more information or to schedule an appointment, call our office today.